David Robyn Loring, born to Lisa Loring on May 27th, 1990 passed from his earthly body on Nov. 3, 2007 after a motor vehicle accident in Kenosha County. His birth father was Jeffrey Tauri, and Gregory Picazo was his step father. He also leaves behind 2 brothers, Nicholas, 19, and Jack, 14, who both adored him. He is further survived by his Maternal Grandmother, Robin Loring, Paternal Grandfather Arthur Tauri, a Special Uncle Dave Perry, Great Grandparents Helen Strang and Robert Strang, Grandparents Joan and Gregory Frank Picazo, and so many friends we consider to be brothers, and many aunts and uncles. His Aunt Shelley Sward was one who assised in his birth delivery and also assisted in his final preparation for leaving his body, by specially preparing beautiful flower garlands that were lovingly covering him. He is also survived by a very special girl, Christina Ruane, and his 4 beagles, Merrie, Monty, Molly, and Minnie.

David came into this world in a unique way, and lived every day as if it could be his last. He was LIFE personified. He glowed, kind of like a pumpkin. For as many difficulties David endured, (and caused), he more than made up for this by his kind and loving soul, sweet smile, and his many talents. When a mother talks about her son, of course she will say they are "so cute". But, David was the "MOST" of everything. He was not only the most cute, most intelligent, most athletic, most creative, most loving, but also the most naughty, most annoying, the most obnoxious, and the most likely to cause some trouble. He really was the MOST, and by his unique nature, he was either feared or loved, but usually both.

David and his brothers Nic and Jack were the best of friends, even though at times were enemies. They remained close. They were buddies, and continued to hang out together throughout David's life. Their large circle of friends were more like brothers, and continue to be. There are so many friends, but in particular I'd like to point out Jeff and Andrew Gray, Tyler Kraus, Terry Swain, Christina Ruane, Tony Wirtz, Matt Sellers, Nick Blazewicz, and "The Duck".....so many more that I couldn't possibly name all of the boys who called David "my best friend".

David lived without fear. He was climbing out of his crib at 5 months, running by 8 months, and literally riding a 2 wheeler by age 2. He was amazing. Of course with all this fearlessness came many injuries, accidents, and illnesses. He had more surgeries and hospitalizations than I could even count, but NEVER complained. This was one tough kid. He was actually quite famous, or infamous for that. David was a "scrapper", and got into a number of fights, but boy was he respected. The only one who could ever keep David "in control" was his brother Nic, and this was merely out of respect. Nic looked out for David from day one, and came through to the very end. Jack has even picked up on Davids qualities, and is devastated by our loss.

While we mourn the loss of our son, brother, grandson, nephew, and friend, we would like to celebrate his life! No one lived life the way he did, and it has been our joy, blessing, and gift to have been able to be in his company for 17 years. We love and miss David, and will forever keep his memory alive. He is everywhere, and everyone carries a part of him in their hearts.



The boy's name David \d(a)-vid\ is pronounced DAY-vid. It is of Hebrew origin, and its meaning is "beloved". Biblical: one of the most remarkable personalities in the Scriptures. David was a shepherd, musician, poet, soldier, statesman, prophet, and king. He wrote about half of the Psalms and very likely composed music for them as well. He is the only David mentioned in the Bible; his name occurs there more than a thousand times. Today there are variants of the name in almost every language group. Saint David (sixth century) is the patron saint of Wales. In Scotland, David was a royal name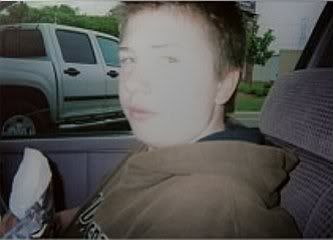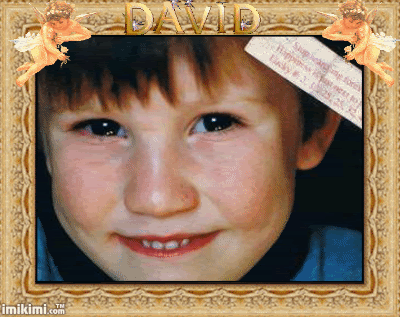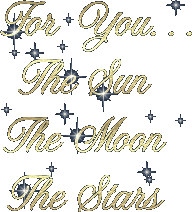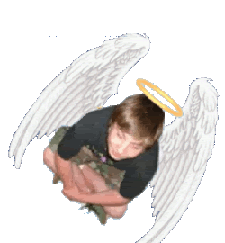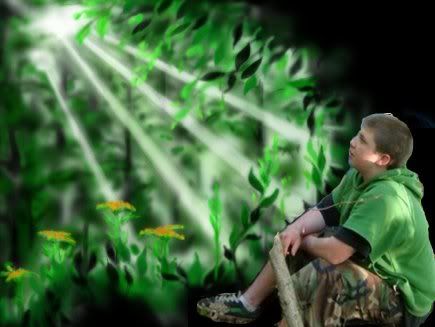 My heart Never knew Loneliness
until you went away...
I'm missing you.....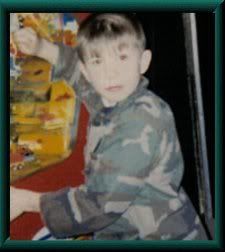 Sweet Child of Mine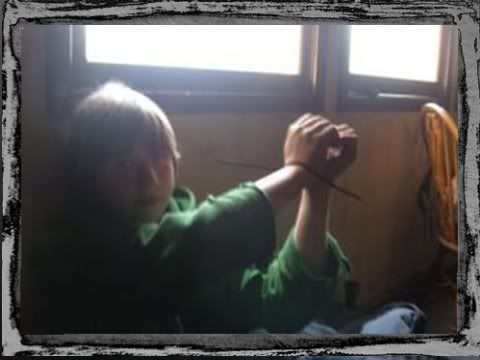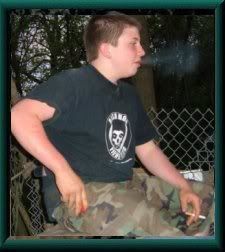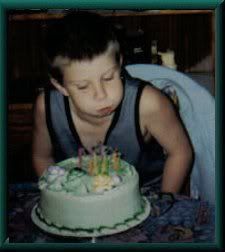 Thank you for visiting David's website. Please light a Candle for our beloved son and brother while you are here. read about his life, and about how precious he was to those of us who loved him and miss him so much. Please do not ever, ever DRINK AND DRIVE!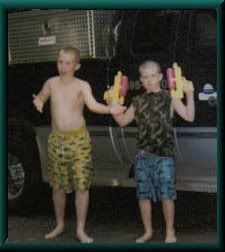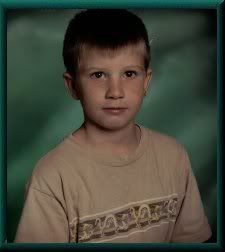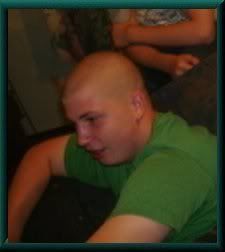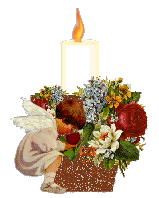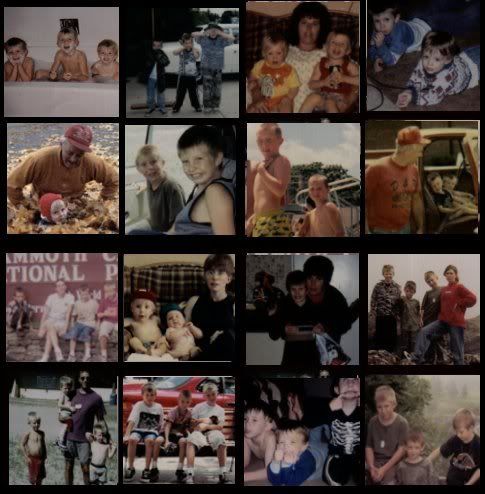 Letter to the World;
I have joined an exclusive club.
I did not choose to become a member of this club.
The Membership fees were far too costly
I would have never willingly paid the cost of admission.
What was the cost of admission?
The cost of admission was the life of my child.
The cost of admission was a broken heart.
I am a bereaved mom.
I will always be a bereaved Mom.
There will always be a part of my heart that is missing.
My broken heart will never heal.
I will never again be the person that I once was.
The person I was, died the day I lost my child.
I do not expect you to understand.
I ask that you be patient with me,
and remember, that my child DID LIVE!
Mother and child never truly part, they are bound together by the beating of the heart....
A wife who loses a husband is called a widow. A husband who loses a wife is called a widower. A child who loses his parents is called an orphan. But...there is no word for a parent who loses a child, because there is no word to describe the pain!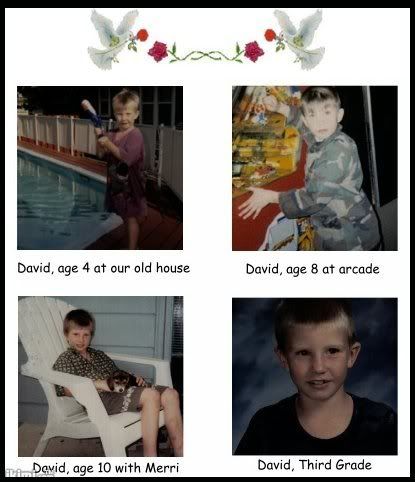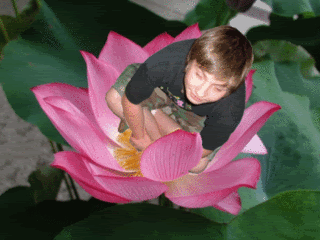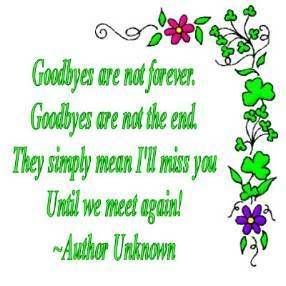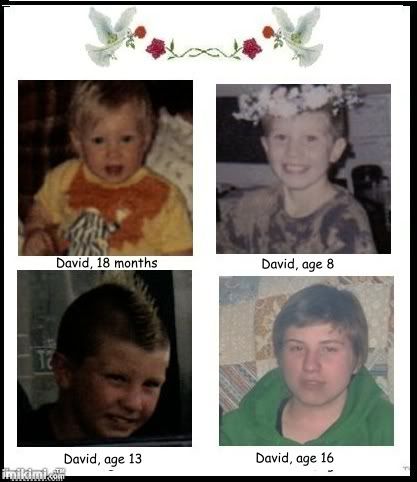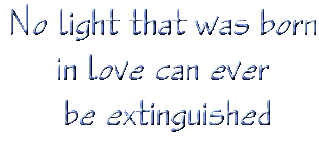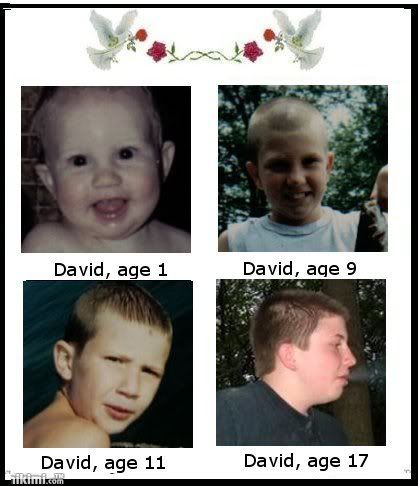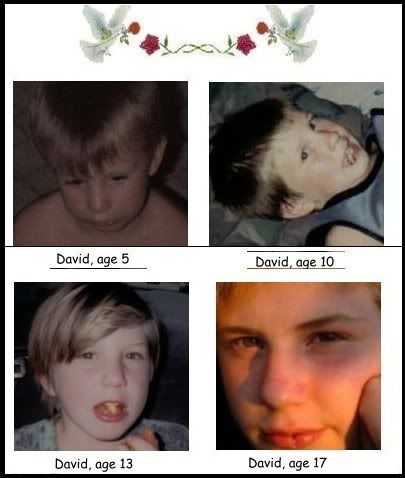 We thought of you with love today,
but that is nothing new.
We thought about you yesterday,
and the day before that too.
We think of you with every silence,
we often speak your name.
All we have now are memories
and your pictures in a frame.
Your memories are our keepsakes
with which we'll never part.
God has you in his keeping,
we have you in our heart.
It broke our hearts to lose you,
but you did not go alone.
A part of us went with you
the day he called you home.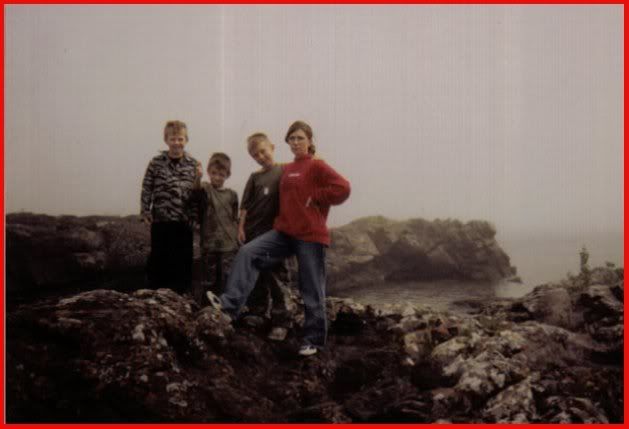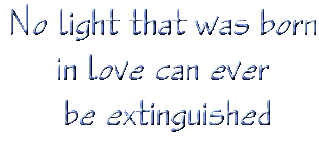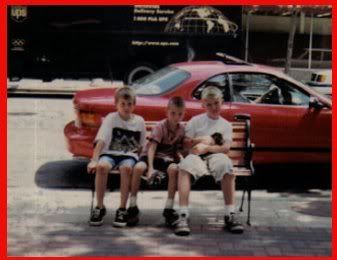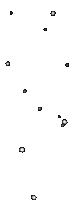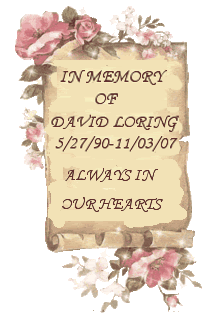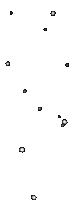 The mention of my child's name may bring tears to my eys...but it never fails to bring music to my ears. If you truly are my friend, let me hear the beautiful music of his name!!It soothes my broken heart, and sings to my soul! I love you David Loring!


Would you know my name
If I saw you in heaven
Will it be the same
If I saw you in heaven
I must be strong, and carry on
Cause I know I don't belong
Here in heaven
Would you hold my hand
If I saw you in heaven
Would you help me stand
If I saw you in heaven
I'll find my way, through night and day
Cause I know I just can't stay
Here in heaven
Time can bring you down
Time can bend your knee
Time can break your heart
Have you begging please
Begging please
Beyond the door
There's peace I'm sure.
And I know there'll be no more...
Tears in heaven
Would you know my name
If I saw you in heaven
Will it be the same
If I saw you in heaven
I must be strong, and carry on
Cause I know I don't belong
Here in heaven
Cause I know I don't belong
Here in heaven
David, I miss you....
Every second of every day....
I miss you!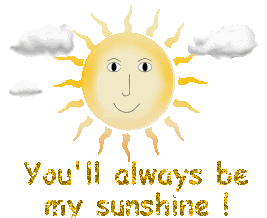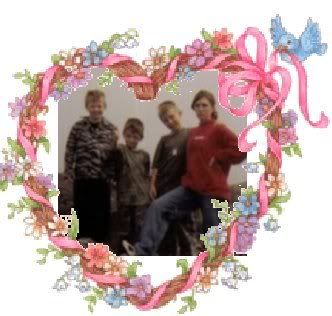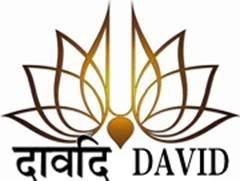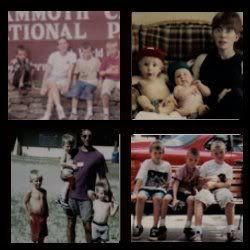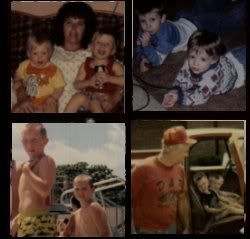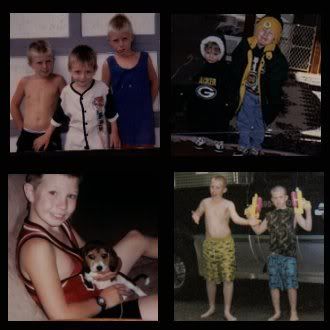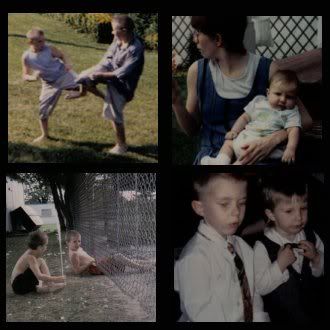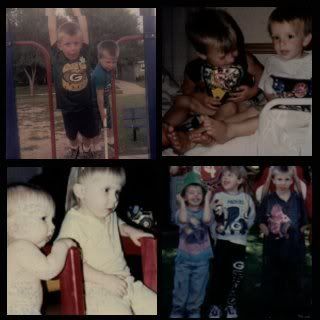 If tears could build a stairway
and memories were a lane,
we would walk right up to heaven
and bring you back again.
No farewell words were spoken,
no time to say goodbye
you were gone before we knew it,
and only God knows why
Our hearts ache in sadness,
and many tears will flow
What it meant to lose,
no one will ever know
But, now we know you want us,
to mourn for you no more
To remember all the happy times,
life still has much in store
Since you'll never be forgotten,
we pledge to you today
A hallowed place within our hearts
is where you'll always stay!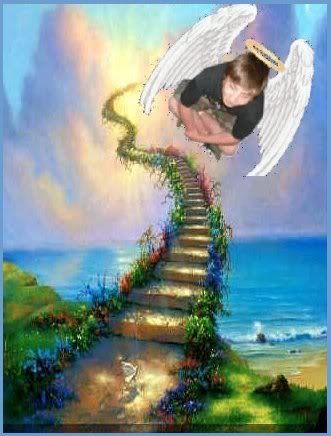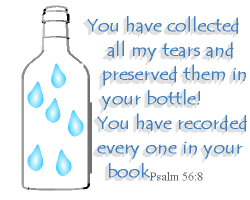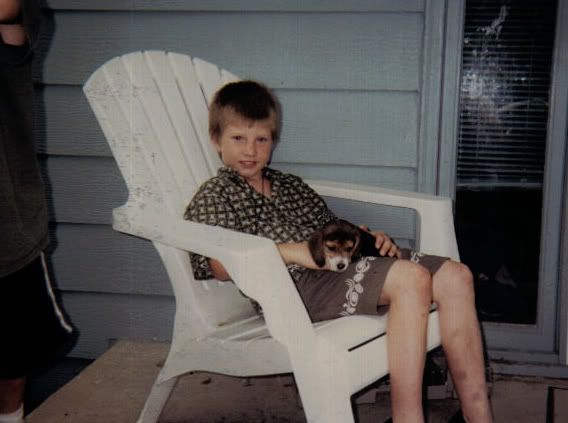 In my heart,
I'll always love you....

In my soul,
You live forever....
My soul will one day join you,
and we'll always be together.


Memories
He danced through our lives,
Leaving traces of his smile
and his sparkling eyes
everywhere...
His laughter
echoes through our thoughts and dreams
everywhere...
Some times we reach out to hug
And to touch a memory.
Our love for Him is neverending,
But has been placed in a
special part of our hearts.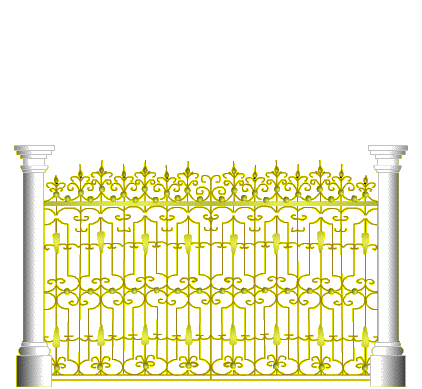 Heaven's gate swung gently open,
The Master called softly, "Come,"
And you, dear one, took the Master's hand,
And your work on earth was done.
We'll never cease to miss you,
And shed many silent tears,
Because we cannot share with you
Our hopes, our joys, our fears.
But one day, in God's garden,
When the Master calls us to come.
You'll be at the gates with open arms
And say to us, "Welcome Home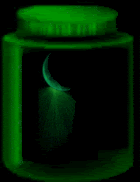 2 Jars of MoonBeams especially for david. These are his 2 favorite colors, and mine...They do go especially well together-

PURPLE

and

GREEN

.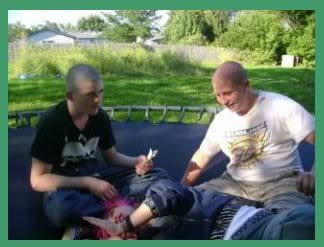 Best friends are like family
Were you one of the Lucky Ones?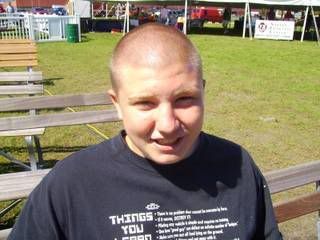 Did you get to meet the one that lived
every day as if it were his last?
Did you see that smiling face,
did you hear his infectious laugh?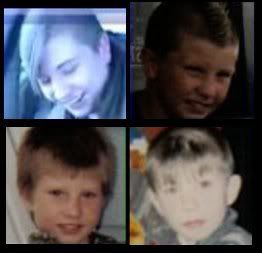 Did you know the one that had a hug
for even the ones that fussed at him?
Did you ever go somewhere and know
when the life of the party arrived?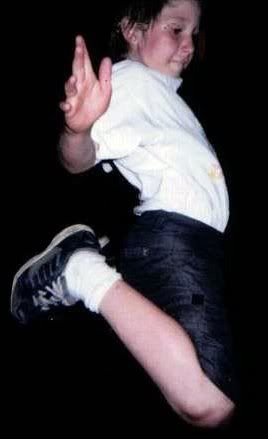 Did you know the one that could make
the best of the worst situation?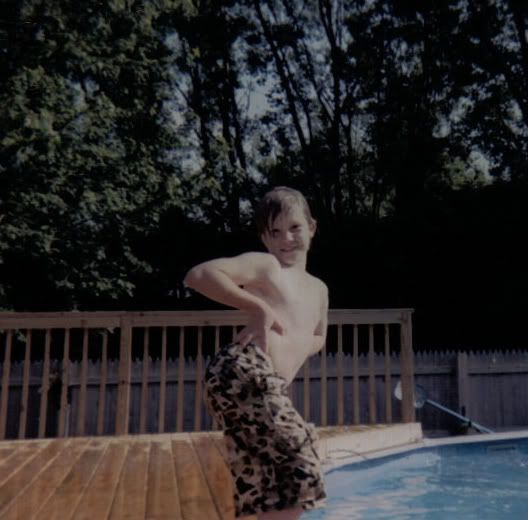 Did you feel like you were a special
person around him?
Did you ever feel so loved?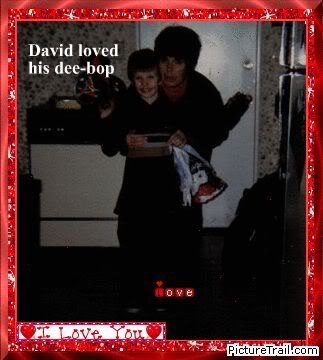 Were you one of the lucky ones...
that got to meet my son?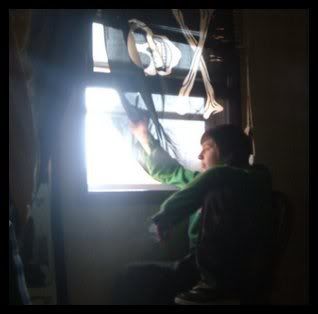 The most special person I have met!



David's "Family Tree". For David, his friends were like brothers,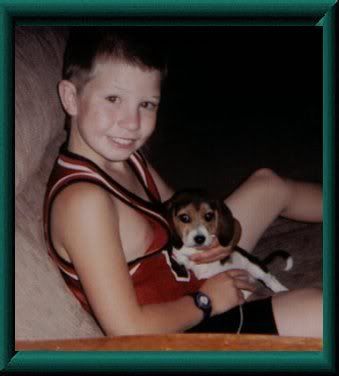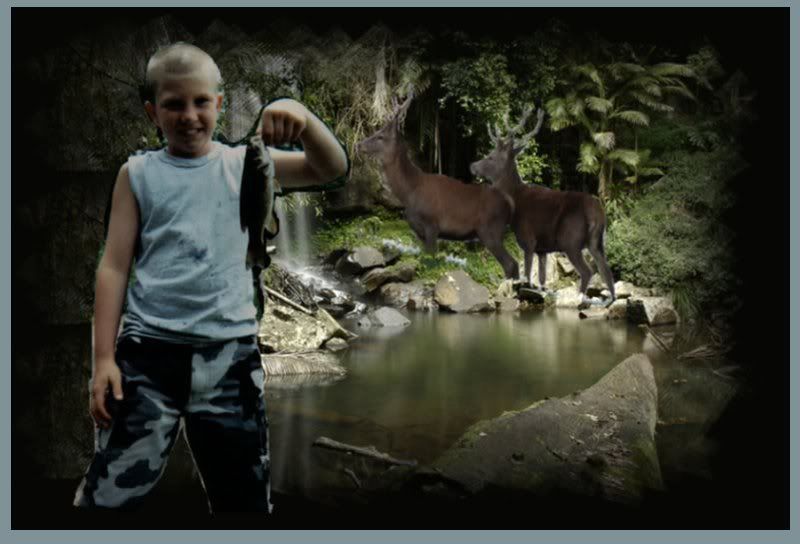 Click here to see David Loring's

Family Tree
| | |
| --- | --- |
| Tributes and Condolences | |

Missing you on Mother's Day


Mother and child never truly part, they are bound together by the beating of the heart. I am missing you today, more than ever, on a sad and lonely Mother's Day. I love you David Loring.

Footprints


One night a man had a dream. He dreamedhe was walking along the beach with the LORD.Across the sky flashed scenes from his life.For each scene he noticed two sets offootprints in the sand: one belongingto him, and the other to the LORD.When the last... Continue >>

My brother, my love, my blood.


I looked you in the eyes, and said goodbye
with a kiss on the cheek and an I love you to follow.
I awake in the morning to find your soul had past.
Together forever, we always said we'd be the best of friends.
I heard my heart cr... Continue >>

The Gutters


Ah, David, the climber of ALL things. Every year David used to beg me to let him climb on the roof of my house. I knew I shouldn't, but I also KNEW he wouldn't fall off. He would finally get me to agree to this by saying he would clean out my gutters... Continue >>

To bury a brother


Near David's casketNick paused to lookat his little brother's bodythat the Lord had tookall who were watchingdid not speakas a silent tearran down his cheekand through his mindthe memories ranof the moments that they hadwalked, played, climbed, and ... Continue >>
David's Photo Album
/%=page.GetMemoryBookLinkForPageBottom()%>